Senegal, despite being eliminated by England in the 'round of 16′, increased their all-time World Cup legacy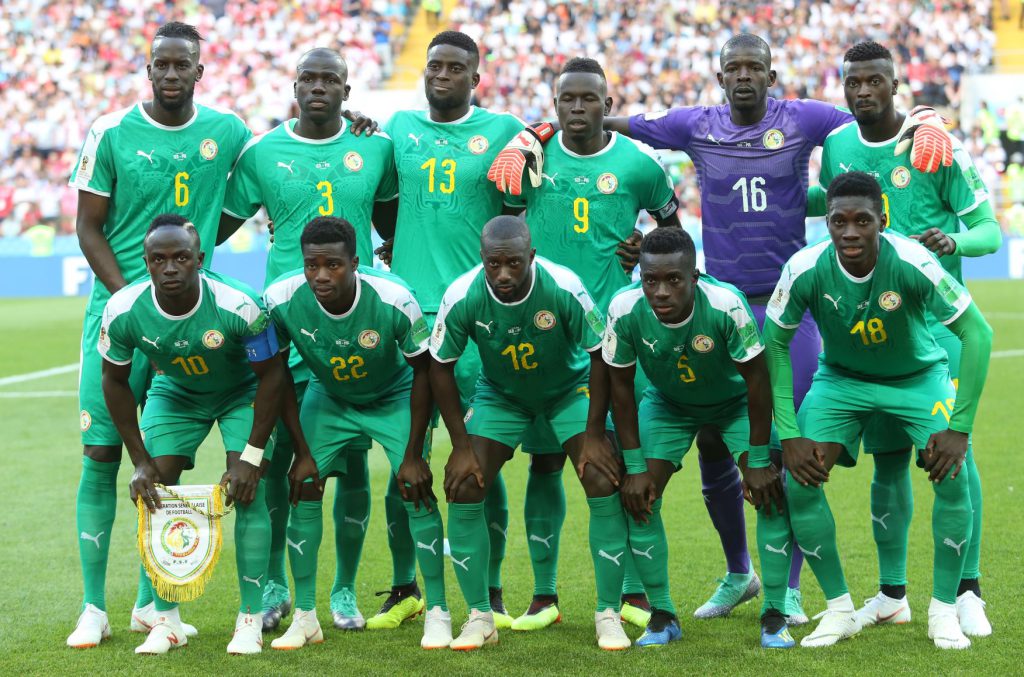 In the history of the World Championships, only four teams have qualified more than once for the knockout stages: Nigeria, Morocco, Ghana, and Senegal. At the same time, only three teams from the Black Continent have reached the quarter-finals: Cameroon, Ghana, and Senegal. As you can see, Senegal appears on both lists. "The 'Lions of Teranga', Africa's reigning champions, are one of Africa's best teams.
At this year's edition in Qatar, Senegal only made it to the 'last 16', where they were eliminated by England. In defence, the Teranga Lions were without their best player, Sadio Mane, who withdrew just before the start of the tournament. However, Senegal go into World Cup 2022 with their heads held high after qualifying from a tough group with the Netherlands, Ecuador and hosts Qatar.
Unlike other African national teams, Senegal's "marriage" with the World Cup is relatively recent history. Their first participation in a World Cup was in the 21st century, in Japan and South Korea 2002. Since then, however, they have been a frequent presence at this type of competition.
So far in the 21st century there have been six World Cups, including Qatar 2022. Senegal's national team has reached half of these since its debut at Korea-Japan 2002, when it stunned the world with its campaign to the quarter-finals.
It was no easy task, as it's been 16 years from the first time to the second, at Russia 2018. Now, with the same generation, they have achieved their second consecutive qualification, to the 2022 World Cup, where again they made it through the groups, just like in 2022.
Japan-South Korea 2002 was the first and best participation, not only of Senegal, but of any African team in the World Cup (tied with Cameroon 1990 and Ghana 2010). Senegal was drawn in Group A and achieved a historic feat, qualifying for the last 16 after advancing past two world champions. The Lions of Teranga's first match at the World Cup was their opening game against defending champions France and they won 1-0 in Seoul, with Papa Bouba Diop scoring the goal. In the second round, they drew 1-1 in Daegu against Denmark. And they ended the group stage with a dramatic draw against Uruguay after leading 3-0. In the Round of 16, the Senegalese faced Sweden and won 2-1 in another unforgettable performance. Their World Cup dream was cut short in the quarter-finals when they lost to Turkey with a golden goal in the 94th minute.
The second World Cup appearance, Russia 2018, felt like a failure, but it wasn't. The Senegalese qualified for the World Cup after 16 years and were only eliminated on yellow cards after being level on points, goals, and goal difference with Japan. They started with a 2-1 win over Poland in Moscow, thanks to goals from Cionek and M'Baye Niang. The following day, they drew 2-2 with Japan in Ekaterinburg, with goals from Mané and Wagué. The 'Lions of Teranga' entered their final match against Colombia in the qualifying zone and a draw would have been enough to advance to the last 16, but a 74th-minute goal from Yerry Mina denied them that chance. They finished the group with 4 points, the same as Japan. Given that both teams had the same number of points, goal difference, goals scored and goals scored, and that they tied each other, it came down to fair draw as parity continued to exist. The Japanese had four yellow cards while the Senegalese had six, which prevented the Africans from advancing to the last 16.
At this year's edition in Qatar, Senegal got off to a bad start with a 2-0 loss to the Netherlands. "The 'Lions of Teranga' bounced back in the second round when they beat hosts Qatar 3-1 thanks to goals from Boulaye Dia, Famara Diedhiou and Bamba Dieng. In the third round, with qualification on the table, Senegal beat Ecuador 2-1. For the Africans, Ismaila Sarr (penalty) and team captain Kalidou Koulibaly scored. Unfortunately, in their first knockout match, Senegal bowed out to England, 0-3.
Summary
Senegal has participated in three World Cups. They have played 12 matches, winning 5, drawing 3, and losing 4. They scored 16 goals and conceded 17. The "Lions of Teranga" is ranked 18th in the FIFA world rankings and first among African nations.