The US government's tour of Africa
US Vice President Kamala Harris and US Secretary of State, Antony Blinken, recently visited Africa in a show of support and aid, both financial and military, in an attempt to strengthen their ties as tensions rise with China and Russia, both of which have been increasingly present on the continent.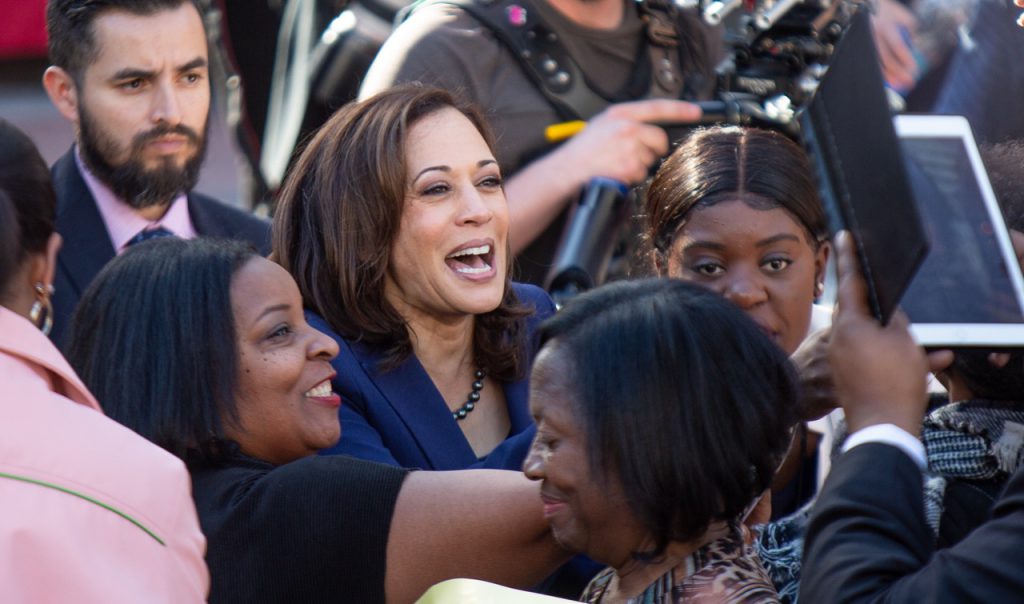 Over the tenure of the previous administration, Africa had largely been ignored by the US government. Under President Biden's leadership, relations have vastly improved, with some 50 African heads of state invited to Washington for the second US-Africa Leaders Summit in December last year. President Biden pledged $55 billion towards the African Union's Agenda 2063 and an endorsement for the inclusion of the African Union as a permanent member of the G20.
Washington, intent to follow through on their commitments towards the continent in December, visited five countries, split between Blinken and Harris, throwing the full weight of the Biden administration behind the visits.
It is no coincidence that the choice of countries of both senior government officials were aligned, or at least in better footing, with US democratic values at a time of turmoil on a continent, and a world, that has largely been going backwards on protecting press freedoms, civil freedoms, democracy and government institutions, the United States included.
Antony Blinken began the tour visiting Ethiopia's capital of Addis Ababa, home to the African Union's headquarters, on March 15th and Niger on the 16th where he met with Ethiopian Prime Minister and Niger's President Mohamed Bazoum respectively. Niger is having a moment in Washington, considered the most stable country in the Sahel region as it tackles the emergence of Islamic fundamentalist terrorism that settled in neighbouring Mali and Nigeria, and more recently Burkina Faso, with the help of US and EU military forces. Blinken's focus was largely on "diplomacy, democracy, development, and defence" according to the US State Department.
Niger's President Bazoum stands apart for expressing concern on a number of matters aligned with US security concerns, namely the Wagner group, the Russian mercenary group operating in the Sahel region (and in Russia's war with Ukraine), the situation in Mali, the transition in Burkina Faso, and his opposition to the idea of severing ties with France, an exception in the region.
Vice President Kamala Harris' week's tour of Africa ran from March 26th and focused on Ghana, Tanzania, and Zambia where commercial and political diplomacy was the name of the game. Ghana with whom the US enjoys pre-existing trade ties, is currently struggling with debt and record levels of inflation.
Harris' visit with Tanzania's President, Samia Suluhu Hassan, was hailed as championing women's inclusivity in politics in Africa. Both Harris and Hassan are the first women to hold their positions in their respective countries. Africa's fifth largest country by population, Hassan reversed a number of her predecessors' policies that limited political and press freedoms and re-instated investment-friendly incentives in her first two years in office.
The Vice President's final stop was Zambia, confirming the US government's trend of choosing countries that are increasingly aligned with the West. Zambia was the first African nation to default on its debt in 2020, with President Hakainde Hichilema re-engaging with the US, UK, and EU partners and multilateral financial organisations despite strong ties with China.
Twenty years ago, the US was Africa's largest trade partner, but US presence had since dwindled. Africa rightly wants a wider range of choice of strategic investors, beyond China. The Asian giant's investments dwarf those of the US, with China supporting a number of African countries with fast-tracked billion-dollar credit lines unencumbered by red tape, sometimes in exchange for large-scale infrastructure developments. Over the last few decades, Africa witnessed an influx of investments from Chinese, Indian and Japanese governments and private sectors, and growing interest from every corner of the globe, including the Middle East and Europe, making the US's comparative absence all the more notable.
The US tour of Africa marks an attempt to re-engage with the continent, whilst promoting democracy and the Biden administration's stance on climate-friendly resource exploitation. For the continent most hit by climate change, and desertification in some cases, African leaders are understandably weary of an energy transition in the way the West suggests. Equally, they are hard-pressed to pick sides politically when they cannot afford the luxury of picking and choosing whose aid to accept and with whom to trade.
As African governments strive to industrialise and develop their countries, they look to the West most often for both structured financing and technical know-how. While the US government plays catch up, understanding the importance of Africa geopolitically and commercially – with strategic minerals such as cobalt, nickel and zinc in abundance in Africa, the Biden administration know that they need to add value where their investments had thus far been lacking. The big question remains whether the US private sector will follow its government's lead and tap into Africa's abundant potential.