India's diplomacy with the Global South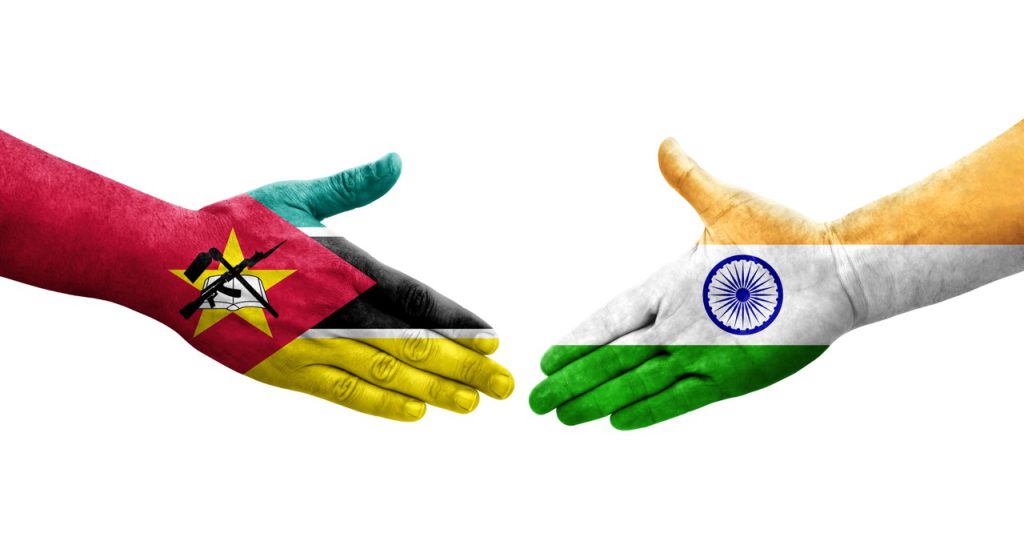 India's External Affairs Minister Jaishankar rode a "Made in India" train accompanied by Mozambican Transport Minister Mateus Magala earlier in April. The ride from Mozambique's capital of Maputo aboard a train built with Indian assistance, marked a symbolic gesture representing India's ongoing efforts to support infrastructure development in Africa.
"A great green transport conversation with Mozambican Minister of Transport &Communication and Chairman, Mozambican Port & Rail Authority Mateus Magala. Talked about expanding train networks, electric mobility & waterways connectivity. India is a reliable partner in this regard," EAM Jaishankar tweeted.
On April 14th, at the 5th India-Mozambique Joint Commission, EAM Jaishankar spoke of the large Indian investment in Mozambique estimated at near USD 11 bn, largely in the domain of energy and mining. "And our development partnership which extends to 14 Lines of Credit, to the value of more than USD 770 million, is another example, a very practical example of South-South cooperation," the Indian Minister reportedly affirmed.
The visit to Africa entailed a trip to Uganda and Ethiopia besides Mozambique.
According to Africa Arguments "The African continent has always featured prominently in India's development diplomacy… Couched under the banner of South-South cooperation, which aims to provide a framework for collaboration between postcolonial nations at a similar stage of development, India has since independence in 1947 facilitated the exchange of knowledge, technology and experiences to Africa".
India's Foreign Minister also had two tours of Latin America in under a year, starting with Argentina, Brazil, and Paraguay in August 2022 with a return to Argentina in April 2023, as well as touring Panama, Colombia, Guyana and the Dominican Republic. The trips bore fruit such as trade and investment deals with Brazil, and agreements with Argentina on advanced agriculture and renewable energy and nuclear research.
Importantly, India's private sector is also playing an active lobbying role with Indian, African but also countries' governments globally to facilitate opportunities for the Indian private sector to bid in public-private partnerships across the Global South.
India's medical diplomacy too is not forgotten. India, a rising superpower, now has a proven track record of being a reliable provider of global health-related public-goods in times of need. With the third largest pharma industry in the world and now India's Health Minister's appointment as the new chairman of the WHO Board, India's foreign policy and investment in the Global South's developmental journey was only confirmed in a post COVID-19 world, leading in a more coherent and holistic approach to international cooperation.