Builder.ai secures $250 million in series D funding led by QIA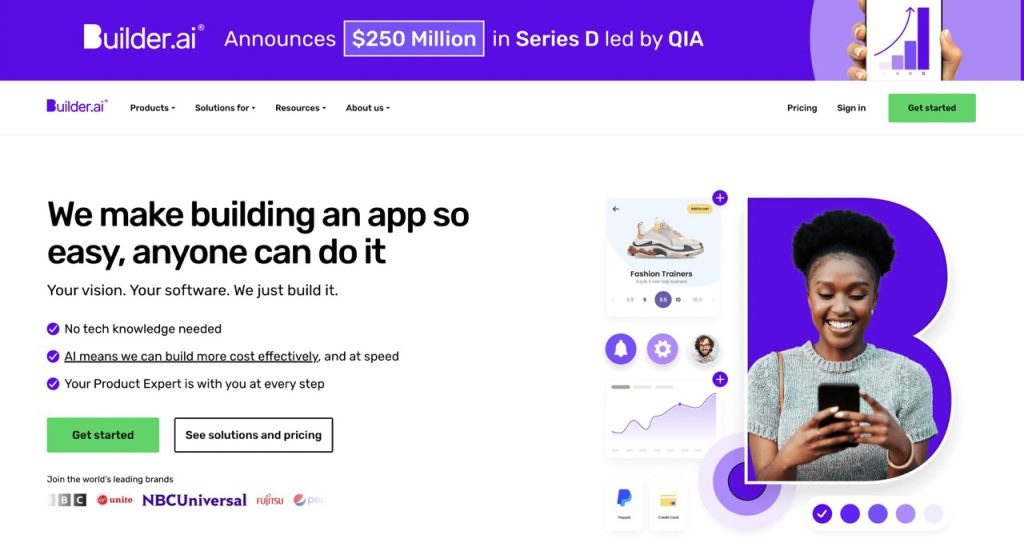 In a recent development, Builder.ai, the renowned software development platform, has made headlines by announcing an investment of  $250 million in a Series D funding round, with the Qatar Investment Authority (QIA) leading the investment. Notably, this latest round also witnessed the participation of prominent existing and new investors such as Iconiq Capital, Jungle Ventures, and Insight Partners.
This new infusion of funds brings Builder.ai's total capital raised to an impressive sum exceeding $450 million with an up to 1.8x increase in its valuation. Accompanying this financial success is a noteworthy achievement in terms of revenue growth, with Builder.ai proudly declaring a remarkable 2.3 times increase in revenue.
With its recent funding, Builder.ai plans to shift its focus towards leveraging human conversation as a means of empowering users to build applications on its platform. The company aims to move away from the traditional "expert-laden white-canvas systems" that are commonly associated with the no-code/low-code space. This new approach promises a more intuitive and user-friendly experience, enabling individuals to create powerful apps without the need for extensive technical expertise.
Builder.ai's expansion is not limited to its financial success, with the company also making significant strides in establishing its global presence. Alongside its existing offices in the United Kingdom, the United States, the United Arab Emirates, Singapore, and France, Builder.ai is set to further enhance its reach and impact on a global scale.
Sachin Dev Duggal, the Founder and CEO of Builder.ai, expressed his excitement about the future of software development, emphasizing the evolving nature of the industry. Duggal remarked, "We are entering an incredible time in history where the very notion of software is changing; from something that had a shelf life of years to what will eventually have a shelf life of a conversation, and the volume of what is being created is only going to grow exponentially."
Ahmed Ali Al-Hammadi, the CIO for QIA Europe, affirmed QIA's confidence in Builder.ai's innovative technology and business approach highlighting the investment's alignment with QIA's strategy of supporting groundbreaking companies that shape the future of the global economy.
Builder.ai, founded in 2016, caters to businesses of all sizes, offering them the ability to build web and native mobile applications in a modular fashion. The company has established partnerships with renowned organizations such as JP Morgan & Chase and Etisalat UAE, along with other technology and financial enterprises. Recognizing its remarkable achievements, Builder.ai was featured in the prestigious 2023 Fast Company list of Most Innovative Companies and was honored as the 2022 Europas "Scale Up of the Year" winner.
With its recent funding and continued focus on innovation, Builder.ai is poised for further growth and success in the dynamic world of software development. As the company continues to push the boundaries of technology, it undoubtedly holds the potential to revolutionize the way applications are built, empowering individuals and businesses alike to create impactful solutions with ease.